The Kirby Band annual meeting was held in Kirby Park, Nichols, NY this year, 2020, due to COVID-19 issues. The normal annual reports were presented along with comments by various band members. There was also a discussion of how hard the members worked to present the concerts this year with intensive outdoor rehearsals for five weeks and at all times maintaining social distancing requirements. Elections were held and Deb Crum was elected Presidnt of The Kirby Band. All other officers remained the same. There was no annual dinner this year. See below for our program for the year 2019, which would have been a like agenda for 2020.
KIRBY BAND ANNUAL MEETING SEPTEMBER
2019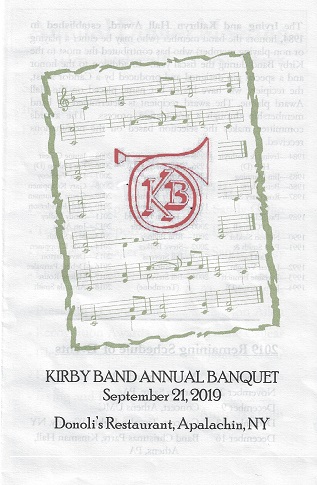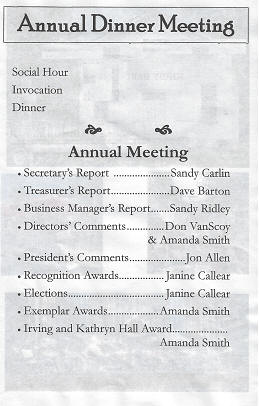 The Irving and Kathryn Hall Award recipient this year was SETH EDSELL - Tuba Player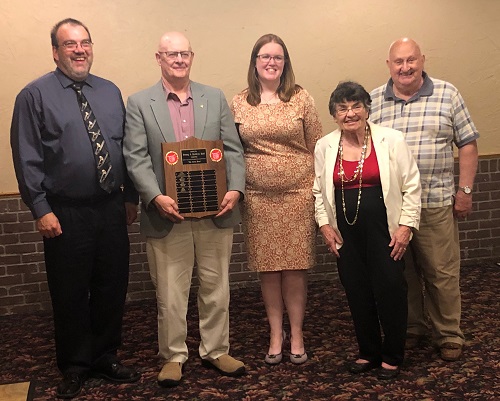 Jon Allen Seth Edsell Amanda Smith Pat Ronsvalle Don VanScoy
The Board of Directors decided to give a special award this year entitled "Jim Halton Spirit Award" to a person showing a similiar Kirby Band spirit that Jim Halton always showed and demonstrated.
That award went to Ralph Perry. Baritone Player
---